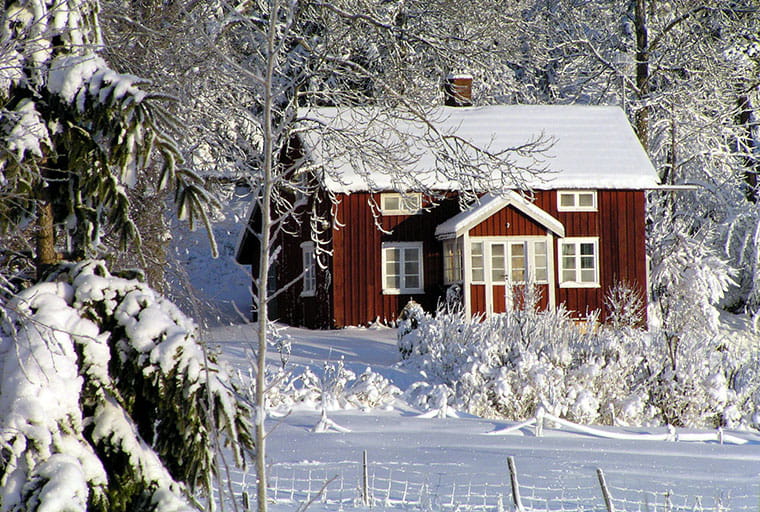 After purchasing a home with oil heat, many people neglect to ask the right questions, like:
How often should it be serviced?
Are there things I can do to keep it running properly?
Of course, this is understandable: when buying a home, most people aren't thinking about their oil tank; they're thinking about color schemes, Feng shui, future dinner parties, and which rug would look best in each room.
Start With an Inspection
With winter fast approaching, it's better to be safe than sorry. Most modern heating systems don't tend to fall apart immediately, but that all depends on the system's age. An older house may have an older oil tank, so make sure to have your prospective home thoroughly inspected before you sign on the dotted line. Knowing in advance what issues are present is critical to the home buying process.
If your oil heating system checks out during the inspection, there are still 3 proactive steps you can take to ensure that you're getting the most value out of the system once the home is purchased:
1. Schedule a Preemptive Tune-Up To Clean The Chamber & Change Filters
To prepare for single digit weather, schedule a tune-up appointment with your oil servicing company. These experienced technicians should perform a few basic checks and changes. Ideally, they should:
Clean the chamber
Change the nozzle
Change the inline filter
Change the ignitor
If you opt for a full-service plan with your oil provider, these maintenance tasks may already be covered; however, it's important to ask the right questions. After all, knowledge is power. Even if you can't perform these tasks yourself, you can still ask for a checklist of items that were addressed.
2. Install a Programmable Thermostat
Programmable thermostats offer a "set it and forget it" feature that is just too good to pass up. Maintaining a specific temperature at certain times of the day will help you save money and increase your home's efficiency. If most people in your home are away at work or school during the day, then there is no need for your heat to be pumping all day.
In the coldest weather, it is important to keep your house at around 60 degrees; this will prevent your water pipes from freezing. Programmable thermostats allow you to plan accordingly for such temperature drops. Again: the biggest benefit is consistency: programmable thermostats will prevent your home's temperature from fluctuating wildly, cutting costs as a result. If done correctly, programmable thermostats can help reduce annual energy expenses by up to $100.
3. Buy Energy Star Appliances
Most people only recognize high energy bills when it's too late. Be proactive as you furnish your new home, by purchasing appliances that bare the Energy Star label. Energy Star only designs energy-efficient products, so be on the lookout for their specially-designed dishwashers and washing machines to cut down on energy usage each month.
Have questions about the home buying process? Contact Accuracy Plus today!